Simmer Down!
We Jammin' @ Caribbean Sunrise Bakery
There's much more than meets the eye at Caribbean Sunrise Bakery and Restaurant. Come inside and you will find a variety of imported groceries from the islands. And we even come to you, whether it's to cater a special function or event, or sponsor a cause, you will find us in the community throughout the year. Caribbean Sunrise is primarily a take-out restaurant, but many stay to enjoy a very casual dining experience. All meals are cooked from scratch just like back home, prepared with care using traditional island herbs and spices. In addition to the many tasty dishes that we offer, you can also pick up a loaf of our fresh baked hard dough (sour dough) bread, or cocoa bread.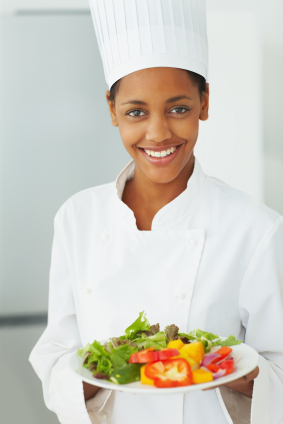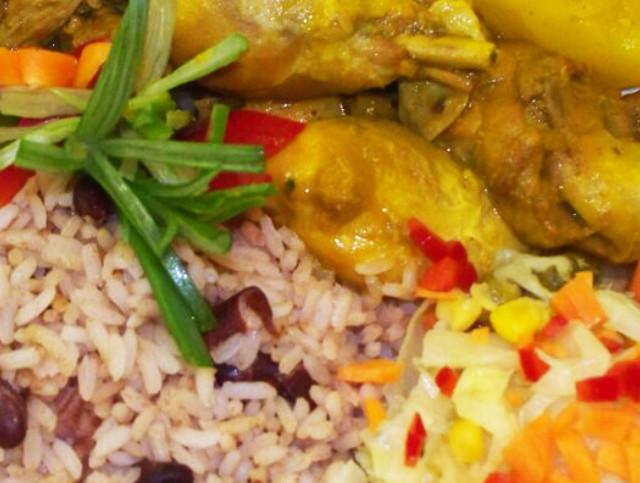 OUR EXPERIENCE
IT'S OUR PASSION, WE LOVE COOKING
Caribbean Sunrise Bakery & Restaurant is also a first-generation family owned business. We opened in 1996 and have grown to become a favorite spot for residents throughout the city of Jacksonville. Many of our customers travel from St. Augustine, Jacksonville Beach, Orange Park, Yulee, Mandarin and even Georgia to get a helping of our delicious meals.


OUR REWARDS
2010 Soul Food Restaurant of the Year
Over the years Caribbean Sunrise Bakery and Restaurant has received many accolades from our customers and vendors. So when we were recognized as the 2010 Soul Food Restaurant of the Year, we were ecstatic. We are in the business of purposely providing an excellent culinary experience and its a great feeling when you're recognized for it. Listed below are awards we has received over the years. You can also click to read about what others are saying about us. > EUJacksonville.com > EatJamaican.com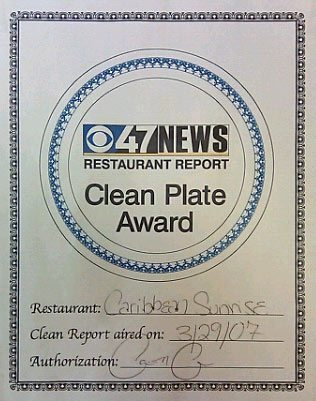 VISIT US
4106 N Main St, Jacksonville, FL 32206-1428 | Office: (904) 355-0405 | Fax: (904) 355-0611
WE WANT COOK FOR YOU
Monday 10:00 - 10:00
Tuesday 10:00 - 10:00
Wednesday 10:00 - 10:00
Thursday 10:00 - 10:00
Friday 10:00 - 10:00
Saturday 10:00 - 10:00
Sunday 11:00 - 7:00
*Drive Thru Opens at 8 pm*